"Education is not the filling of a pail but the lighting of a fire."
- William Butler Yeats, Irish poet, 1865-1939 AD
The education system of the past—designed for the industrial economy—no longer serves the needs of students today. We must create a new education system built for the future, where curiosity and creativity work in tandem with AI and data literacy to discover, discern, and create solutions for a sustainable planet.



Solutions will come from those STEAM leaders—scientists, engineers, inventors, artists, creators—who understand the importance of data and how discernment and a scientific method of inquiry can lead us to viable, large-scale solutions. How do we create future generations of scientists, engineers, inventors, artists, and creators? By redesigning the education system today. Education is the single most effective lever to change the world and First Light Education (FLE) is here to help position and pull that lever.

Some of our ongoing programs in education include:
Students To Launch is an informal, afterschool program we created with funding from AIAA, the American Institute of Aeronautics and Astronautics. The program encourages students
to experience the wonders of spaceflight and inspires them to play an active role in a future of infinite possibilities. Students today—the Artemis Generation—will have the opportunity to live and work in space. Students To Launch invites them to dream and wonder about participating in that future. To learn more, please visit www.StudentsToLaunch.org.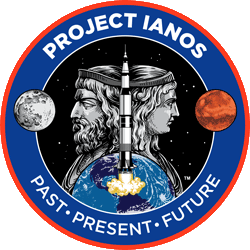 Project Ianos is a classroom-based, STEM-education program we created with grant funding from NASA, the

National Aeronautics and Space Administration.
Project Ianos materials blend immersive, hosted videos with a standards-aligned curriculum of hands-on activities. Designed by teachers for teachers, each Expedition and its associated Missions focus on a specific aspect of human spaceflight. To learn more, please visit www.ProjectIanos.org.
Explorer At Large is a classroom-based, STEM-education program we created with grant funding from the Smithsonian Institution, Department of Education, Bezos Family Foundation, and community funders in Columbus, Ohio.



First Light Education creates best-in-class education programs and initiatives to help engage, inspire, and educate students wherever they are: in the classroom, at home, and anywhere in between. Our goal is to spark curiosity and coax that spark into a flame of lifelong learning. If you share that passion and want to discuss working together, please

contact us

so we can explore

partnership

opportunities.