"Don't fight darkness. Bring the light, and darkness will disappear."
— Maharishi Mahesh Yogi, Indian guru, 1918-2008 A.D.
First Light Studios (FLS) is the production arm of First Light. A boutique production company founded in 2014, FLS is committed to using the power of a well-crafted story to engage an audience, elevate the conversation, and—as Maharishi Mahesh Yogi says above—bring light into the darkness.

Much of our work at First Light depends on great storytelling to communicate our message and effect our mission. Having a production company in-house gives us the capability to produce stories (promos, short documentaries, and feature films) easily and efficiently while leveraging the synergies between First Light Studios and the other members of our group.

Every few years, First Light Studios takes on a story with heart that aligns with our larger mission. Our current focus: wildlife conservation.

Inkura

(now in post-production) is the incredible true story of a daring solution to save the critically endangered eastern black rhinoceros and the heroic efforts
taken by the men and women committed to the survival of this subspecies. This beautifully shot 90-minute film invites audience members to take an intimate look at how much these animals are cared for and loved as we witness a translocation project across 4,000 miles that may ultimately save the subspecies from extinction.



Currently in post-production in preparation for sale.

To learn more, please visit www.inkurafilm.org

Few production companies can match the depth and breadth of experience First Light Studios brings to immersive, global documentary series. This is because Josh Bernstein, founder & chair of First Light,
has hosted over 55 hours of primetime documentaries for the History Channel, Discovery Channel, and National Geographic television networks. Josh honed his craft between 2004 and 2009, when BBC-style, host-led documentaries were arguably at their peak (before "reality" television took over the industry). As a result, to this day, Josh's series in the adventure-archaeology and travel space are still considered the best in the genre. That same passion, expertise, authenticity, and integrity is brought to all First Light Studios programming and projects for clients and networks today.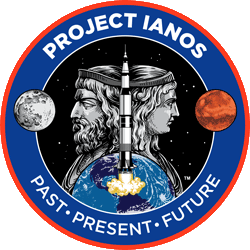 Smart phones and iPads have enabled content to move from televisions and movie screens to smaller, more portable devices, changing the way audiences—especially teenagers and young adults
—view and consume content. Short-form content is perfect for reaching audiences with shorter attention spans and/or limited viewing windows—in classrooms, online, etc. Over the years, we have perfected the craft of telling a story succinctly, elegantly, and meaningfully. Whether a short film is needed to explain a lesson in a school or create a promotional video for a special cause, First Light Studios has you covered.



First Light Studios is a boutique company by choice. We love to work on projects that inspire us and choose projects that align with the larger goals and synergies of First Light. If you have a mission you want to share or an idea you'd like to discuss, please

contact us

so we can explore

partnership

opportunities.